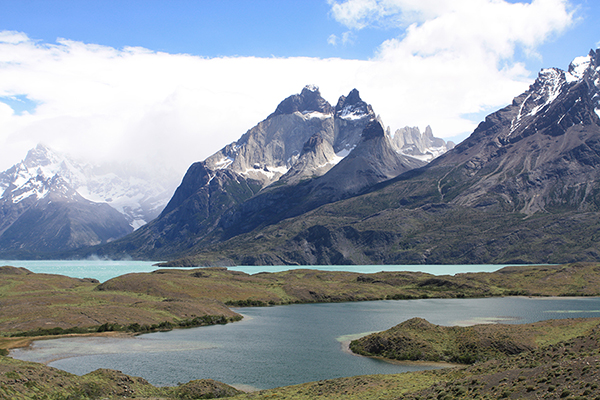 I didn't initially intend to go to Chile or Torres del Paine. I was in Calafate (Argentina) and the weather turned so windy that I couldn't go to El Chalten which is supposed to be a jewel of Patagonia. So people told me I should go to Torres del Paine instead. It's a 5 hour drive from Calafate and just as beautiful.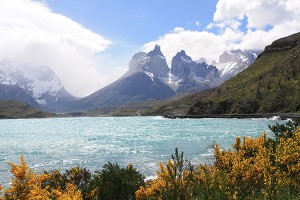 Torres del Paine was indeed gorgeous! I just wish I had had more time there. What I really wanted to do is to trek the 4 day W trek. It's called W trek, because the trail has the shape of a W when you look at it from above. But instead, I had to content myself with a one day trek and a bus tour around the park.
The scenery was indeed stunning. Torres del Paine has everything: imposing mountains, turquoise glacier lakes, waterfalls, forests and lots of animals. As soon as we got close to the park, we saw several groups of Guanacos. This part of Patagonia also felt much more organized and touristy than the Argentinian side. There were lots of very pricey hotels within the park, and small cafes selling $10 coffees. Perhaps all of this is not surprising given that 150K people visit the park every year.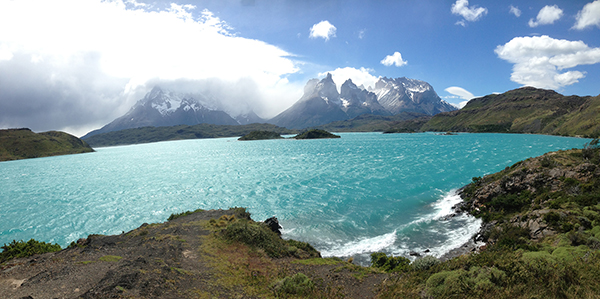 I went to Chile to escape the bad Argentinian weather, but unfortunately, I didn't really escape it. Torres del Paine was incredibly windy as well, making every trek quite challenging. I still was able to take some short walks, but several times, I had to stop and kneel down to avoid being blown away. I also had to remove my glasses several times, because I got worried the wind would blow them away. There was one Israeli girl who seriously got hurt when a rock flying out of nowhere hit her face. It was kind of crazy.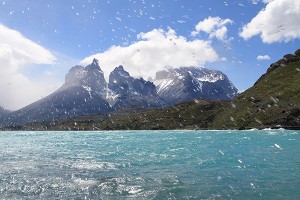 Despite the weather conditions, I still felt fortunate to be able to see this beautiful landscape and I can only imagine how gorgeous everything must be with milder weather. I will have to come back!
For more images, go here.