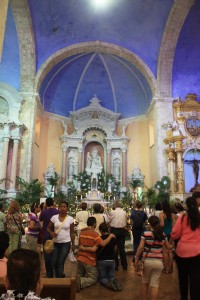 My 2nd visit to Cartegana was just before my departure. It happened to be the end of the holy week and Cartagena was completely transformed under the influence of Easter. While I was only one of few tourists the first time around, the city was now completely overcrowded. And to be honest, that was a good thing. Most of the tourists were Colombians of course and the Easter preparations attracted a lot more street artists, dancers, exotic food stalls etc.
Another big surprise, was that the place I was going to stay turned out to be quite luxurious! Since everything was getting booked out for Easter, I had to take a local hotel that I didn't know anything about. It ended up being a room over two floors with a balcony and I only payed $40/night for it. People were incredibly friendly, but of course, no English, French or other language than Spanish.
The Easter activities were also a lot of fun! There was a procession on Friday morning for Maria (mostly attended by women) and another one in the evening for Jesus (mostly attended by men). I was amazed by the number of people that attended church. People were literally standing in line to get into the church as soon as it opened. My favorite event though, was one church where they projected Jesus movies onto the church. I thought that was a great idea to get people in the neighborhood together.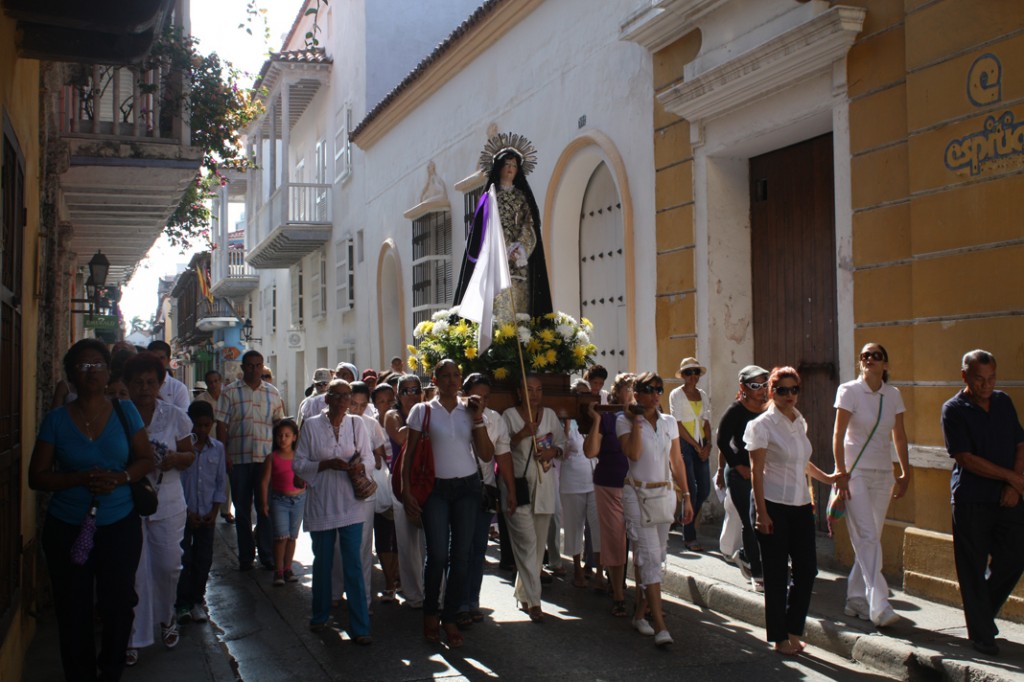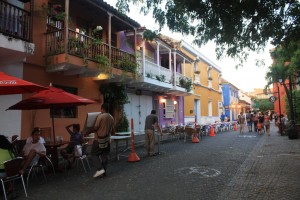 At the end of my trip, I concluded that Colombia is a completely safe place to go. I saw so many people walking around with their cameras around their neck (not only in Cartagena), and at no point did I feel any sign of danger. Also, I heard none of the other tourists complain about any danger or bad encounter. I felt way more safe in Colombia than in Brazil for example. I heard from other tourists that Venezuela is the worst in terms of safety. People apparently approach you with guns openly in the street and you hear gunfire all over the city. But in Colombia, the police seems to have gotten the gangs under control, or at least out of the city and far away from touristic areas.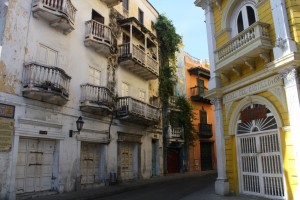 Another more sad surprise was that I honestly didn't think Colombians were all that friendly. I can't help but think that they must have had some bad encounters with tourists. I don't know how many times I happened to lock eyes with someone in the street or on the bus and smiled. But there was no smile in return, people just looked away. Surely, I met some nice Colombians and I know many many wonderful Colombians outside of Colombia, but unfortunately in Colombia those were a minority. People made no effort to help you or come towards you. And yet, I keep hearing from others that Colombia is the friendliest place in South America….
Finally, I was also very surprised by the diversity in Colombia, in terms of its inhabitants and scenery. You can find completely white, blue eyed people in one area of Colombia and black one's in another. Also, you can find jungle, beach, mountains with snow and deserts all in the same country. Colombia is a huge country and really rich in its diversity.
TO VIEW ALL THE IMAGES, FOLLOW THIS LINK.
Jesus-themed movie night at the church.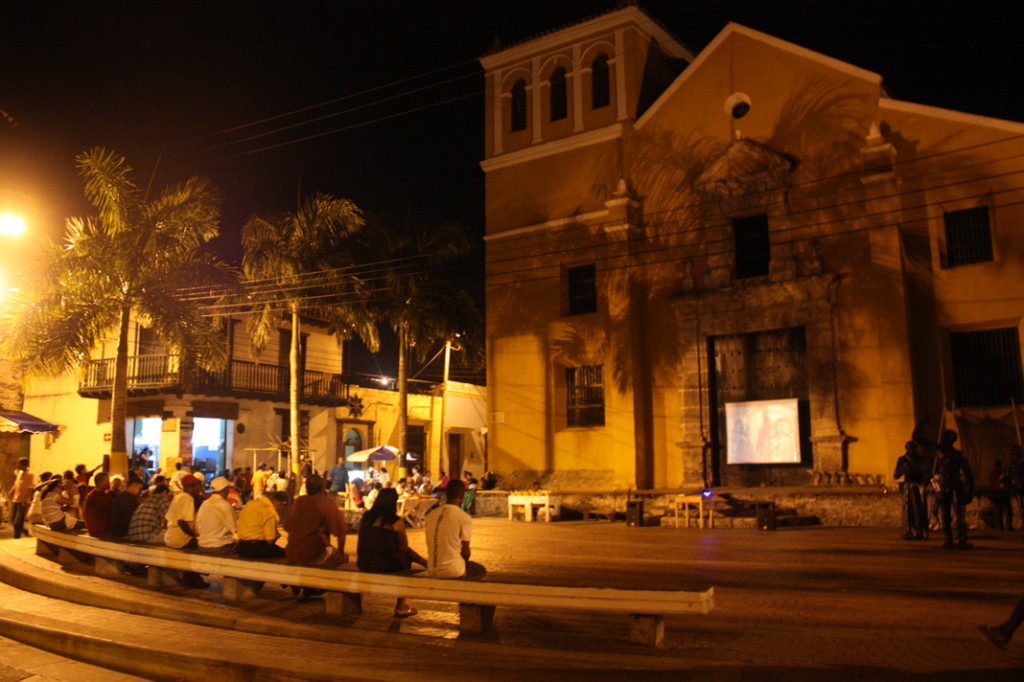 The procession for men.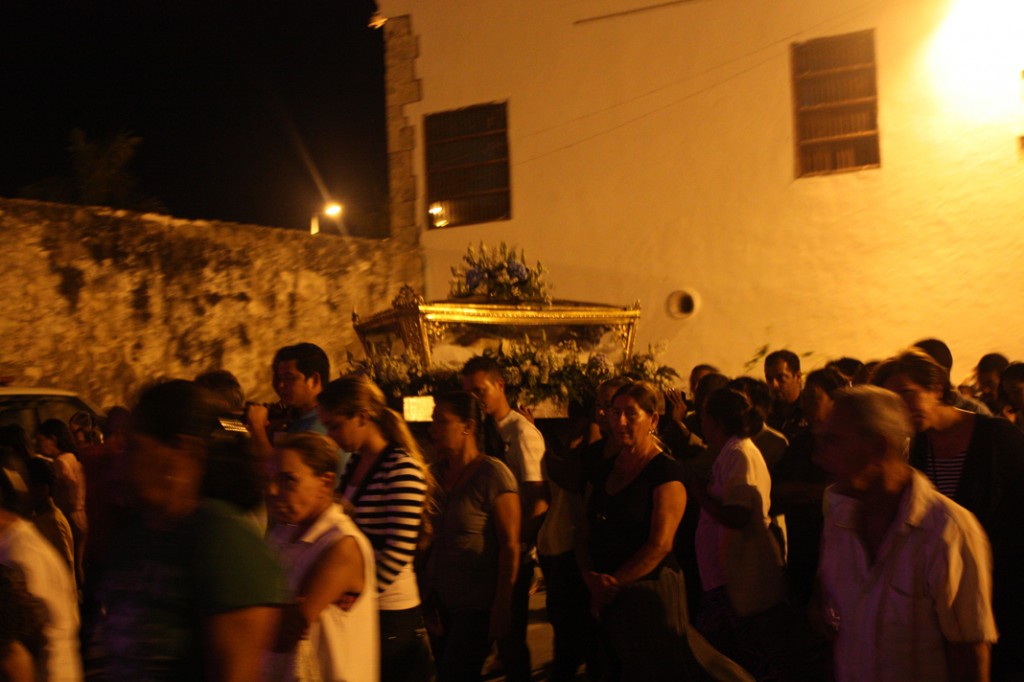 Young girls offering sweet Colombian dishes.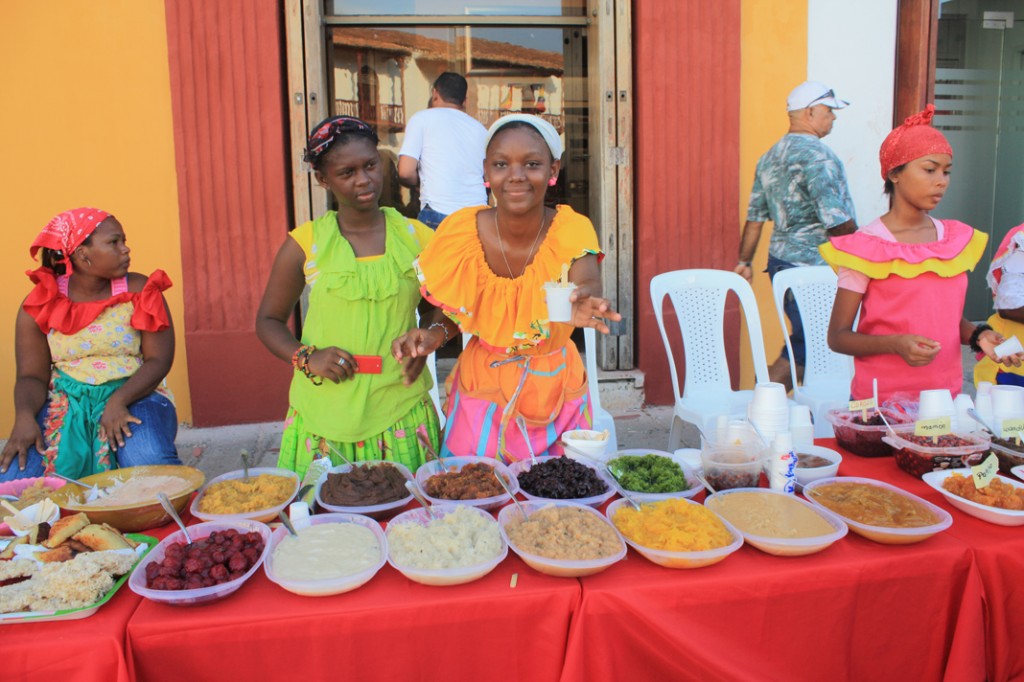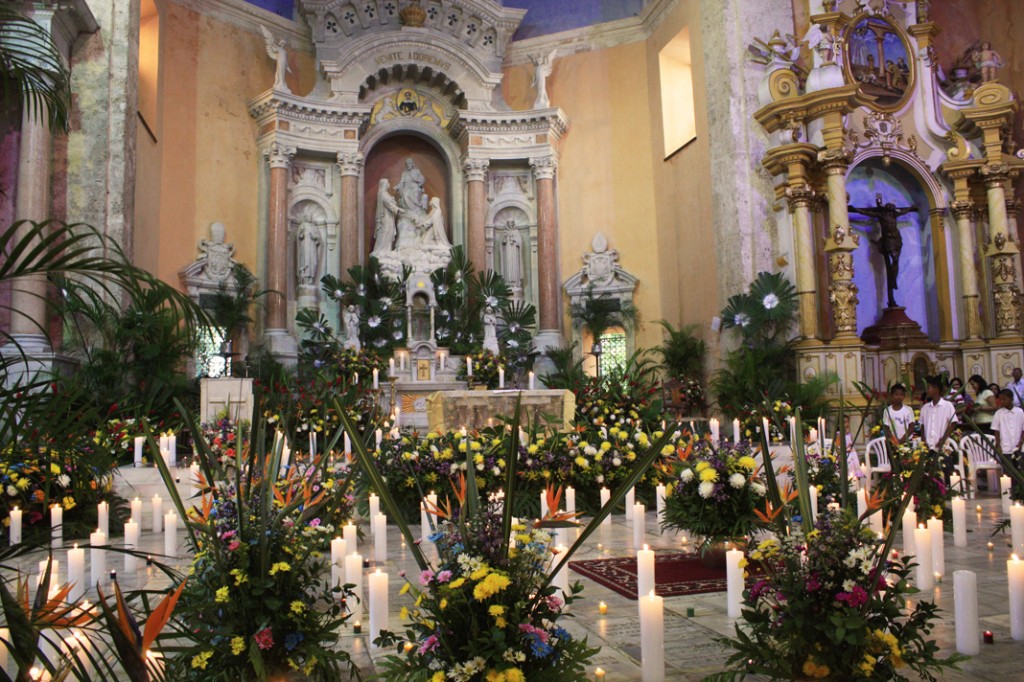 An elder lady watching the procession from the shelter of the church.