Traveling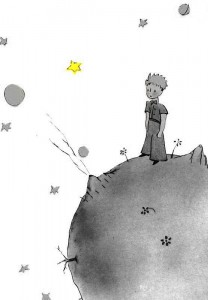 Can you hear the wind?
You lay awake all night, listening as the wind turns your room into a riotous orchestra. It plays its wild fugue, dropping to pianissimo lulls, then rising to frenetic crescendos. It chases you everywhere you go and calls up images of the past, of unbelievable people that you left in some foreigh countries. It's time… you feel that urge again… you need to go on a new trip! You are not looking for a particular country, nor a state, but rather a loosely defined region, where dreams still have room to grow. A place of fun, of love, a place where friendship overcomes nationalities and religions. A place where you can chase the horizon accross the empty expanses, and then, find a lone and warm smile that might change your life… Don't we all know a very special person that we met on a trip and that took a firm hold on our memory? I met a few people like this, people that were like miniature tornadoes to my life and changed it in such a way that, actually, I cannot imagine what turn it would have taken without them.
Sometimes birds fly backwards, trees grow horizontally… sometimes we just have to go. Like the wind caressing a piece of paper and moving it about on the ground, travelling took my life…
Floraine (2003)
Click on a year to see the trips for that year.
2015  2014  2013  2012  2011  2010  2009  2008  2007  2006  
2005  2004  2003  2002  2001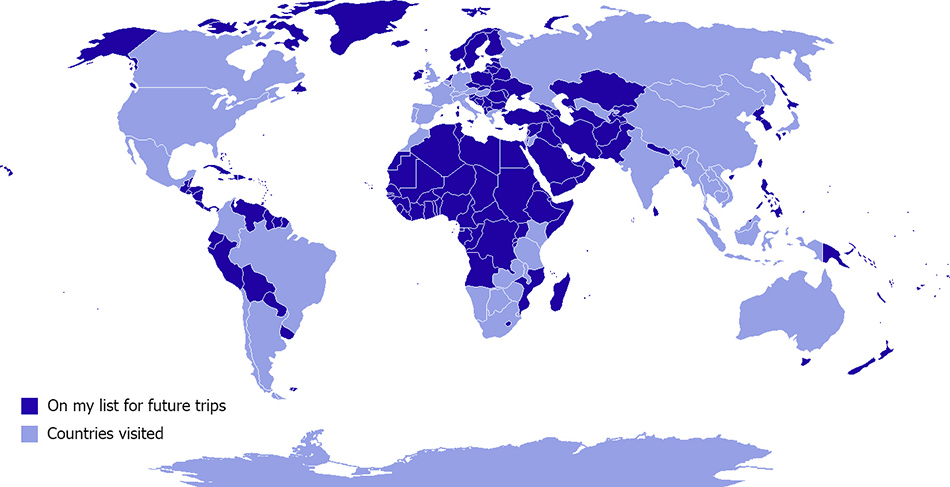 Countries I have been to
Europe
Austria
Belgium (2014)
France
Germany
Greece
Hungary
Italy
Portugal
Spain
Switzerland
UK (2000, 2013)
Africa
Botswana (2001)
Malawi (2002)
Marocco (2002)
Namibia (2001)
Kenya (2002)
South Africa (2001,2002)
Swaziland (2002)
Tanzania (2002)
Zimbabwe (2001,2002)
Zambia (2002)
Middle East
Israel (2004, 2010)
Jordan (2010)
Australia and Pacific
Australia (2003)
Asia
Bhutan (2013)
Cambodia (2013)
China (2005)
Hong Kong (2013)
India (2003)
Indonesia (2013)
Japan (2005, 2008)
Laos (2005)
Malaysia (2013)
Mongolia (2005)
Myanmar (2013)
Russia (2005)
Singapore (2013)
Thailand (2004,2005,2013)
Tibet (2005)
Uzbekistan (2009)
Vietnam (2013)
Xinjiang (2009)
North America
USA (2006)
Canada (2011,2014)
Mexico (2009)
South America
Argentina (2014)
Brazil (2008)
Chile (2014)
Colombia (2011)
Antarctica
Antarctica (2014)